Myin nei trend di CASAfacile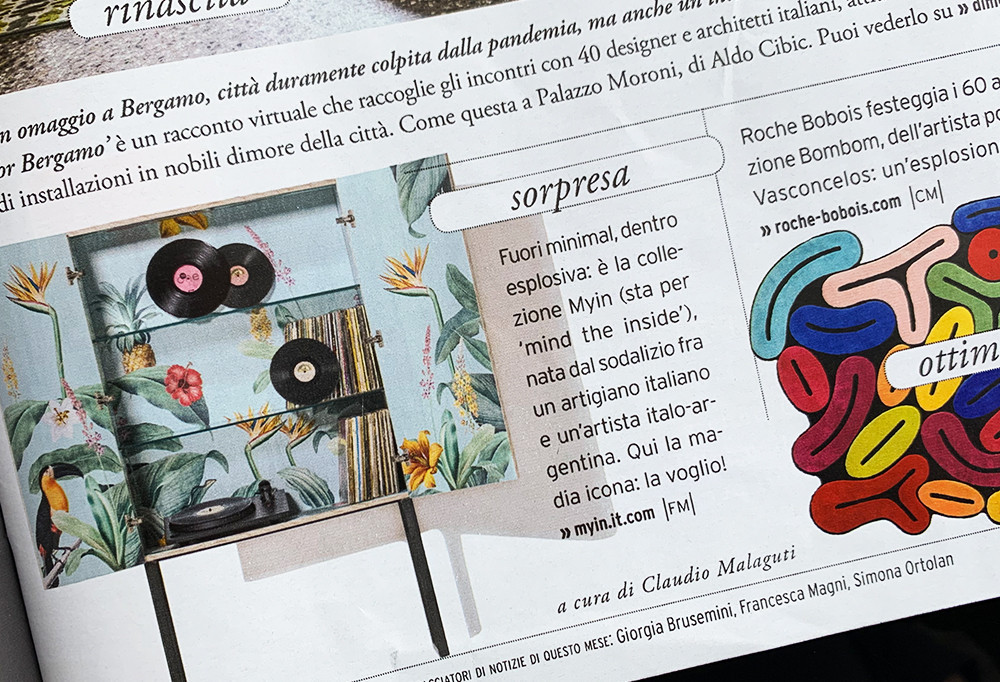 A new issue enriches our press review.
The monthly CASAfacile highlighted us among the trends of the month of September, underlining
the surprise effect that is created when all our creations are opened.
"Minimal outside, explosive inside: it is the Myin collection", reads the article. "Here the iconic
cupboard: I want it!" The model chosen for the article is one of our most iconic pieces: the Luli
Paradise sideboard.
To read the article also published online https://www.casafacile.it/.../mind-inside-mobili-con.../
Comments
No comment at this time!
Leave your comment