Also IoDonna is talking about us.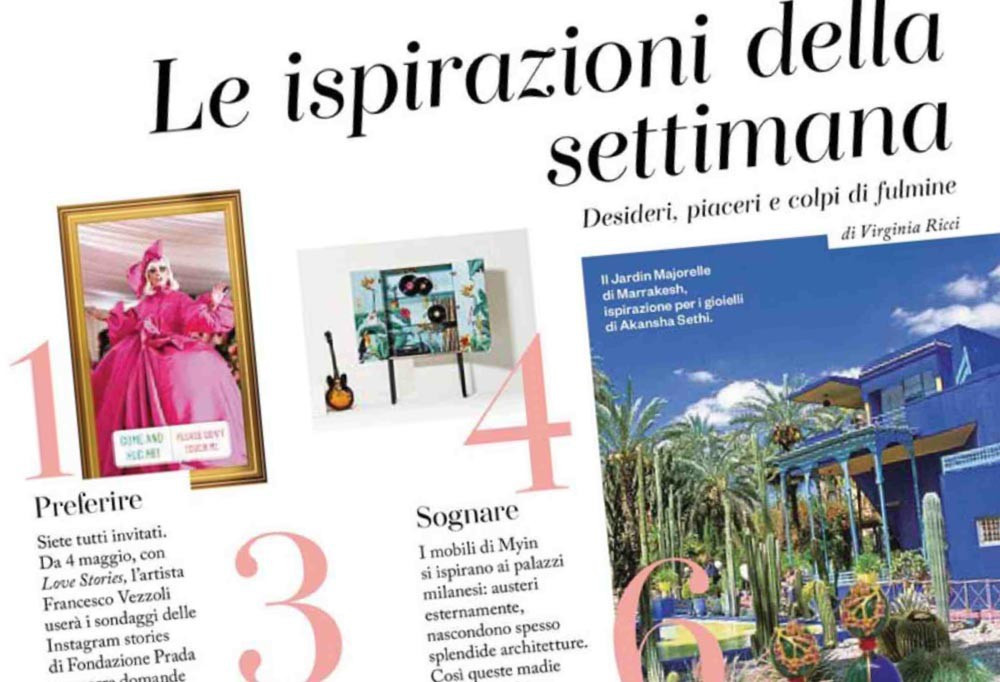 Spring saw us protagonists of several articles: here is the first Myin press review.
In May IoDonna, the feminine of Corriere della Sera, dedicated one of its "inspirations" to Myin
sideboards.
The magazine "How to renovate the house" has placed us in a special dedicated to color and the
importance of inserting surprising elements within the furniture.
"Gap Casa" wanted to emphasize, in particular, the almost sartorial cut of our creations.
The different aspects of the brand have also been grasped and enhanced by professionals. In
general, what is striking is the inherent narrative aspect of Myin furnishing accessories: these are
products that are not only beautiful to look at, but also to tell. They say something about us, our
style and the desire to focus on the value of interiority.
Comments
No comment at this time!
Leave your comment