100% Handmade in Italy
A commitment to craftsmanship that goes back generations
In the heart of eastern Milan, a city that seems the very embodiment of 'hurried haste', there are still some who take the time out to create something unique. Myin furniture begins here in Carmelo Calanni Rindina's workshop. Carmelo is a born artisan, utterly dedicated to his work. Carmelo got it all from his dad, who left him these premises. A place that changes from day to day… and in which wood takes on fresh, new forms.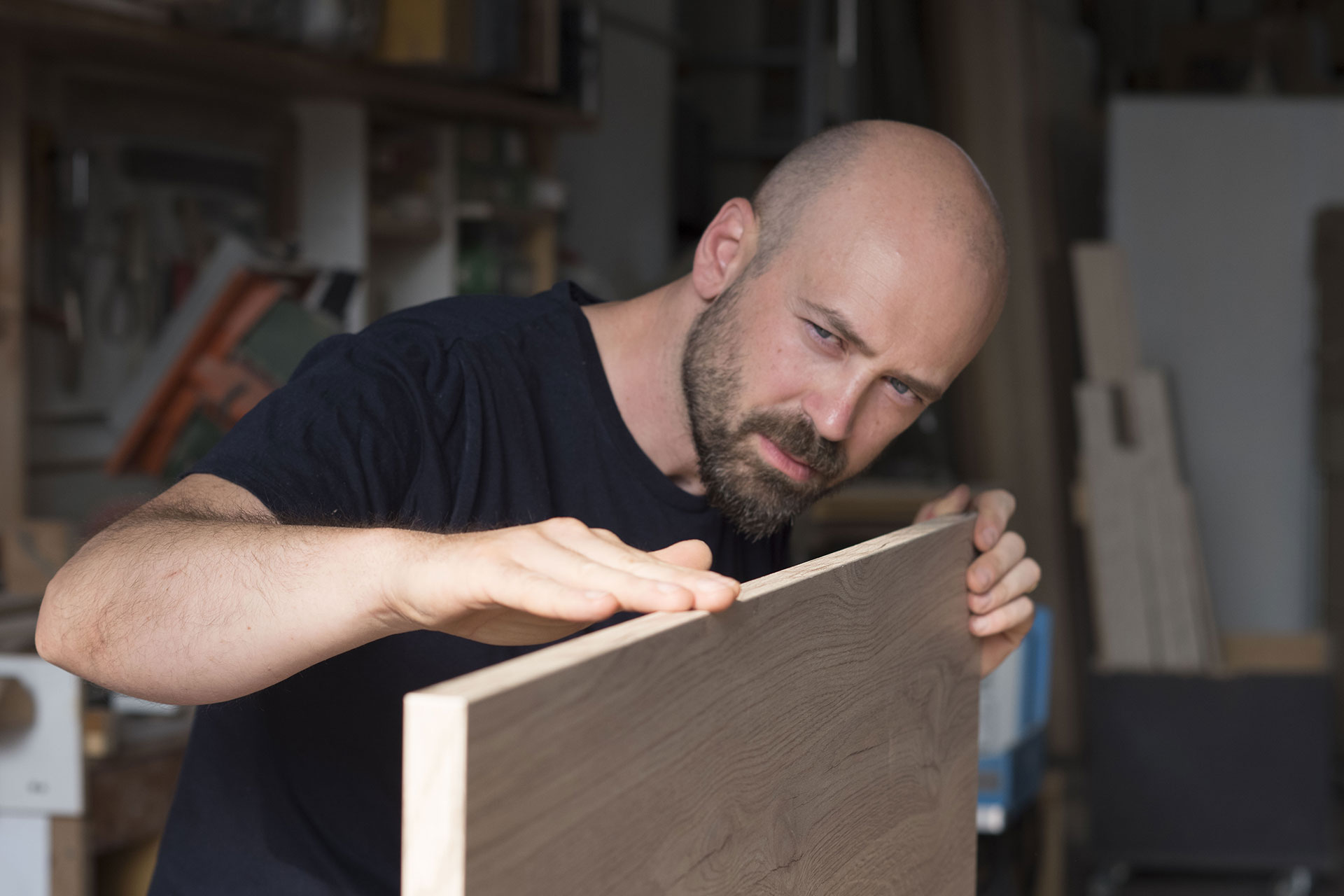 01. Sustainable raw materials
The panels used in Myin furniture are produced from top-quality Italian multilayer poplar. FSC certification means the forestries from which the materials arrive are responsibly managed.
The sustainable lightness of poplar: a material produced compatibly with the needs of our natural world − a sturdy, durable material… and a wood that does not overburden the structure.
All items are meticulously designed and assembled, hence their uniqueness! The legs, in iron, are produced specifically for each item.

Canon technology
Premium, eco-printing
This exclusive Canon printing technology is bound to surprise, with its panoply of colours which do not obscure but, rather, showcase the material presence of the wood, while ensuring practicality and cleanliness on a day-to-day basis.
THANKS TO "UV POLYMERIZATION" AND CANON PRINTING TECHNOLOGY, THE LIQUID INKS SOLIDIFY, ENSURING TRULY ECO-SUSTAINABLE RESULTS.
02. Since there is no evaporation, no substances are released into the air
03. High temperatures are not required, leading to energy savings