Myin on Vogue Hong Kong.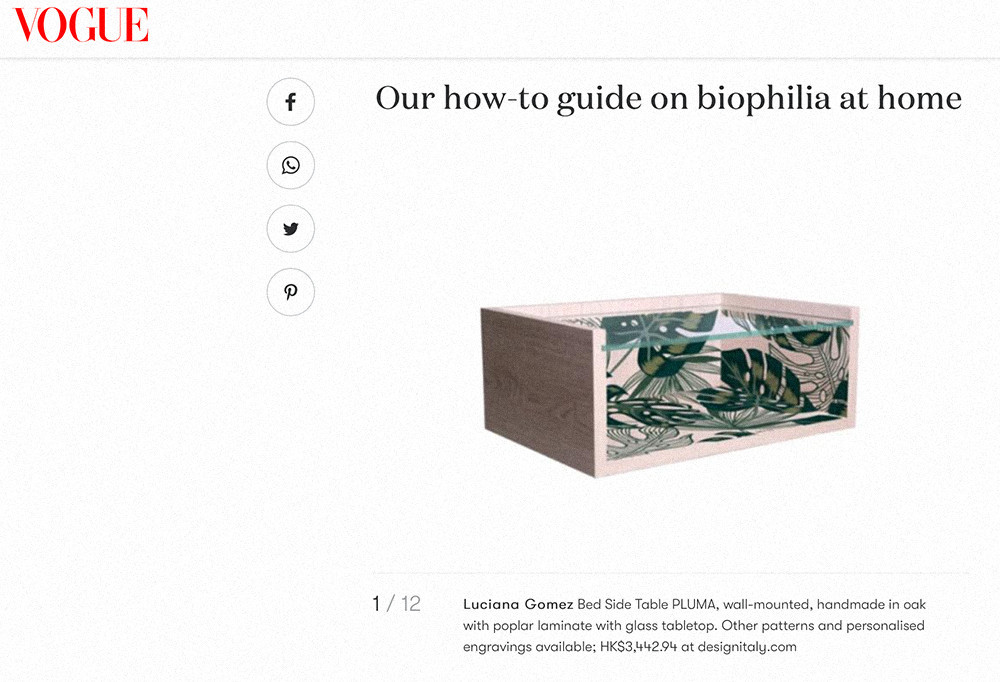 The prestigious magazine quotes Myin as an example of Biophilic Design.
Biophilic Design: a new trend that is taking hold among architects and designers from all over the
world. Desire for nature, to bring into your homes with colors, shapes, materials that connect man
to his essence. And among the examples cited to represent this very current trend there are also
the creations of Luciana Gomez and, in particular, the Pluma bedside table by Myin.
Here is the link to read the full article: https://www.voguehk.com/en/article/art-lifestyle/biophilic-
design-architecture/
Comments
No comment at this time!
Leave your comment